Somehow we're still in a pandemic and everything is still being pushed back. It's a bummer. You may even be re-watching some of your comfort shows and movies again because nothing interests you at the moment.
You can go to Twitter for recommendations, but you'll probably get the same old shows that you've already seen. Not saying they're not great, but it may be time to switch it up a bit, and see if something else that's less mainstream can get you hooked.
Of course, I didn't discover these shows, but I haven't seen a whole lot of chatter about them either. Actually, these haven't been trending on Netflix for quite some time. I'd consider these Netflix low key gems.
This is a nice mix of genres too, so hopefully we can tickle your fancy a bit here with one of these shows.
---
1. The Sinner
The Sinner may have had me hooked faster than any other Netflix low key gem on this list. It starts off in a relaxed mood causing you to believe the show is going to slowly bring you into the plot. Nope. Within five minutes, you feel the intensity start to grow, then bang! Cora Tannetti (Jessica Biel) gets set off and completely merks this random guy for seemingly no reason. I was just a pair of bulging eyes and a dropped jaw. The only words that'll slip out of your mouth are "holy crap."
She is eventually pulled off her murder victim by her husband, but everyone is still in shock. She just murdered this random dude for no apparent reason. She's immediately arrested. When she's questioned by the police, Detective Harry Ambrose (Bill Pullman) is suspicious there's something here below the surface despite Tannetti confessing what she had done. She doesn't understand herself what she's done, but accepts her fate.
Throughout the season, Detective Ambrose follows his gut and is on a mission to get to the truth. He's knows something is here. And despite his peers, superiors, and Tannetti herself believing it's a open-and-shut case.
Spoiler alert: It's not, and it's an intense ride so buckle up.
2. The OA
The is the one Netflix low key gem that got away. Right when The OA really started getting into the best part of the overall storyline, it was cancelled by Netflix.
The OA starts off with Prarie Johnson AKA "The OA" (Brit Marling) showing up after she had been missing for like six months. She shows mostly everyone that she has no memory, but ends up telling a select few people about her journey while she was missing. She was actually kidnapped, drugged, and jailed by Dr. Hunter Aloysius "Hap" Percy (Jason Issacs) along with three other not-so-random people so he can study NDEs on them.
Throughout the first season, she tells her story of why Hap kidnapped everyone and what they could achieve together through inter-dimensional movements. Yeah, inter-dimensional. I said that. They achieved wonders with this series, which makes your brain wonder the validity of the idea. It is complex, but absolutely worth the watch if you ever wondered what could might come after this life.
I won't spoil the end of the first season, or give you any details of the second season, because the payoff at the end of the first season is so worth it. It will absolutely blow your mind. Jason Issacs is also at his very best. Just a perfect villain. Just watch it.
3. Santa Clarita Diet
Santa Clarita Diet is the type of show these A-Lists were created to showcase. The premise of this show doesn't make too much sense, but it absolutely delivers. This is the type of show your friend begs you to watch, and they aren't wrong either. It's great and you'll end up putting this in your rotation of comfort shows.
Here's the premise: After eating some suspect clams, Sheila (Drew Barrymore) turns into a zombie that craves human flesh. She still looks like a normal human, so her and her husband Joel (Timothy Olyphant) try to live a normal life, while satisfying Sheila's flesh eating cravings and covering their tracks. Soon enough their daughter and her best friend find out about it. So, they work together to make sure their zombie secret isn't discovered.
This cast is hilarious too. Barrymore and Olyphant are a perfect comedic couple. Their chemistry is something I didn't expect. That's probably because I've seen her do these types of roles with Adam Sandler. I missed mid-90s Drew Barrymore, so this gave me a taste of that.
4. Cold Case Files
Couch detectives assemble! All of my fellow Law & Order, Criminal Minds, or any ID show for that matter, this is absolutely must-watch. It's real life cases so complicated that they weren't solved for several years. I'm talking decades. The people who were involved with the case narrate it too, so you get information from the horse's mouth. You see their emotion because for the most part, it was one of the few cases they didn't solve, and that sticks with you.
Cold Case Files is the best type of criminal law show. You get the timeline of the case narrated by parties involved like explained above, and the cases are actually solved. It's a terrible feeling watching a show about a murder that goes unsolved, especially when you know the victims family is broken. What you get here is justice and closure. The show only has one season to its name so far, but there will definitely be more.
5. Grace & Frankie
Grace & Frankie is one of the few shows I'm happy to say proved me wrong. I only started this show for my boys Sam Waterson and Martin Sheen, but after a few episodes I my focus shifted. Grace (Jane Fonda), and Frankie (Lily Tomlin) absolutely shine. They are hilarious, and not in an old person kind of way.
The show follows Grace and Frankie who move in together after both of them get divorced fromtheir former husbands, Sol (Sam Waterson) and Robert (Martin Sheen). They've known each other for over 30 years, and the kicker is their husbands divorced them because they were gay, and been in love with each other for decades.
They have to navigate their life post-retirement and newly single. Mixing in their kids, ex-husbands, and new adventures make for a unique show that hits all the right notes.
6. Friday Night Tykes
This is one of my favorite shows to watch mainly because coached one of the best 10-year-old football teams in the nation. If you like football, this is a gem you may not know. When you think football, you think high school, college, and NFL, and that's fine. Youth football is something more people are paying attention too, and man, it is wild.
Friday Night Tykes follows a Texas Youth Football league where young talent meets intense competition. The demands and expectation set by coaches and parents on these young athletes are too much. I've seen it myself.
Coaches may be volunteers, but if you don't produce, you get fired. They come out only to win, and sometimes, to make these kids better. The games are win at all costs, which causes tension between everyone. Coaches get fired mid-season. Coaches and parents get in fights. Opposing coaches fight. Kids even fight. There is drama at every turn.
These kids are no joke either. They're super talented and make big plays. They hit hard and wear their emotions on their face. It's compelling, and if you like football at any level, get on this show ASAP.
7. Mindhunter
This may be the most famous one on this list, but it's low-profile enough to make it. Mindhunter should be one of the most talked about shows going today. Straight masterpiece. The best way to describe the show would be a Criminal Minds prequel set in the late '70s and early '80s where it all got started.
It stars the duo of FBI Special Agent's Holden Ford (Jonathan Groff), and Bill Tench (Holt McCallany) where they start to develop a new way of trying to catch serial killers through profiling after getting insight from a conversation with famous serial killer Ed Kemper. It's an experimental idea until they start solving crimes that no else could. The rate of speed and accuracy profiling offered in identifying serial killers turned heads at the FBI, and money was poured into their newly found unit.
Profiling becomes so effective that the FBI sends them to go interact with imprisoned serial killers to see if they could help further the study. They do interviews with some of the most famous serial killers in the world such as the Son of Sam and Charles Manson. The timeline of the show follows their cases, and their personal lives so you see the effect of doing this type of work. It'll keep you on your toes with each case, and at times will blow your mind with how effective profiling is. Absolute must watch.
8. Waco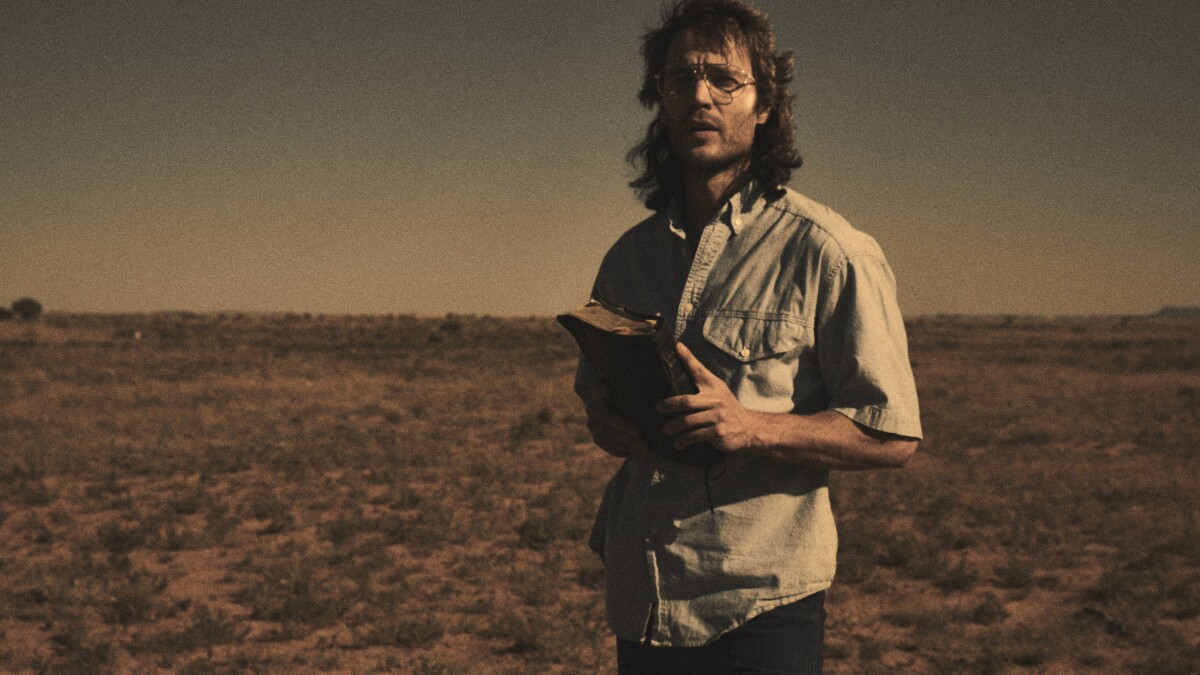 We've all heard the line, "We don't want another Waco." I've even used it not fully knowing what actually happened there. It's a huge moment in American history that triggered other impactful moments like the Oklahoma City bombing. What happened in Waco will always be a stain on the ATF and FBI, rightfully so.
Waco starts off following the days leading up to the incident and takes you through it to the bitter end. It gives you a glimpse of what life was like for the Branch Dividians under their leader David Koresh, before it all went to hell. It's a show that finally humanizes the Branch Dividians. They were looked at as a suicidal cult that tried to kill agents. For many inside the compound, it was actually the opposite.
It has an all around awesome cast, but the two that really stood out were Taylor Kitsch as David Koresh and Michael Shannon as FBI negotiator Gary Noesner. It's my favorite performance form Michael Shannon too. Absolutely fantastic acting all around.
What you'll get out of this show is an alternative version of what was perpetuated by the media despite the evidence against it. In this version, you'll see the mistakes by law enforcement, and just an all around tragedy that could have been avoided several times. It'll make you want to go down the rabbit hole on Waco.
9. Greatest Events of WWII in Colour
All the history lovers will appreciate this one. The biggest war ever has now come back in perfect color. If you're a history buff like me, almost everything we've seen regarding Hitler, Pearl Harbor, D-Day, and WWll as a whole has been in black-and-white. As great as it is to get the history, it doesn't hit right without some color.
Greatest Events of WWll in Colour takes you from Hitler's blitzkrieg attacks across Europe all the way to the atom bombs dropped on Hiroshima and Nagasaki. I do have to warn you though, they do not hold back when it comes to the violence and tragedy. It's awfully gory, but to really understand all that happened, the graphic content is needed.
Just watch knowing you're going to get the real thing. Sometimes it's hard to watch, but it is world history, and sometimes it's not pretty. If you've ever wanted to get a true history lesson on WWll in a day or two, this is where you'll find it.
10. Love
Judd Apatow is known for making comedy bangers, and this one should be included. It stars our girl Britta (Gillian Jacobs) from Community, and Paul Rust from I Love You Beth Cooper. Love follows their tumultuous relationship, and the hardships of love. That hard, messy love. It is beautiful, and hilarious to watch. You really go through it with these two. One minute you think they're going to break up, and then the next it's like their love for each other has never been stronger.
They go through fights, breakups, friction with friends, making huge scenes in public, and more. If there's anything that can happen in a relationship, it's more than likely here. You get all that hardcore relationship stuff mixed with a hilarious cast, and got yourself three seasons of a winner. Watch this with your girlfriend, and you'll both love it.